Edmund Zdanowski
View of the sea and the "Mazowsze" passenger ship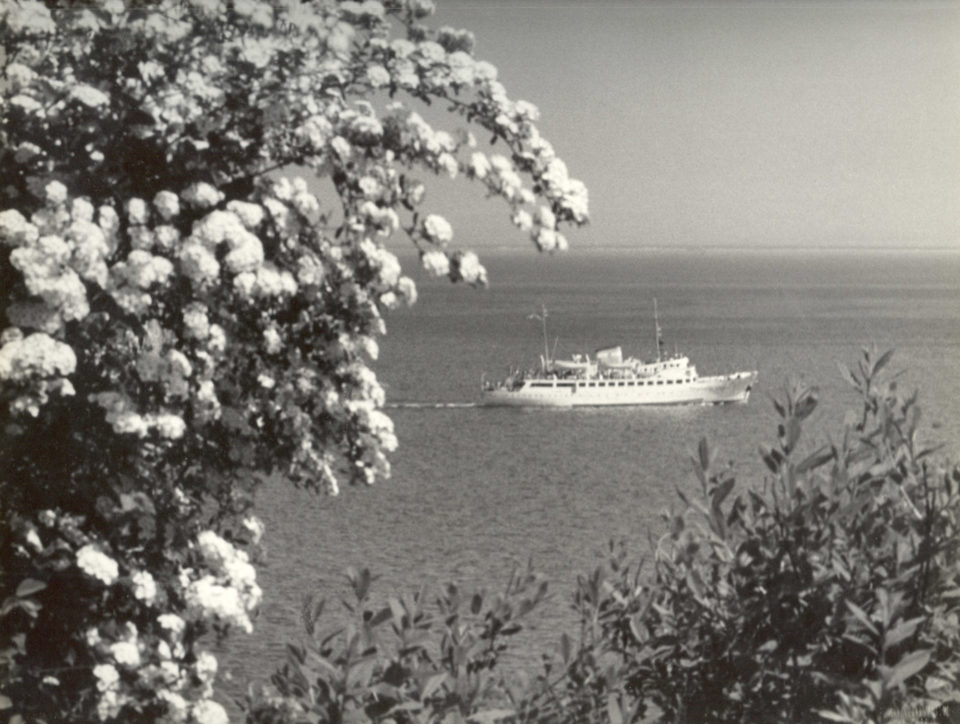 Detailed description:
A photo with a view towards the sea from Kamienna Góra. The left edge of the photo is closed by a bush with white flowers blooming in the foreground. In the distance, a calm sea and a ship called The White Fleet – "Mazowsze" sailing towards Gdańsk. A dry stamp in the lower right corner: "E.ZDANOWSKI / GDYNIA".
On the back there is a stamp in ink: "EDMUND ZDANOWSKI / ART. FOTOGRAFIK / Member of ZPAF / Gdynia, 3 Maja 22/24 m.19".
Photo displayed in the "Horizon" section of the "What do you see?" at the Museum of the City of Gdynia on April 5 – June 17, 2018.
Additional information:
Author: Edmund Zdanowski
Date: 1950-1959
Signature: MMG/HM/II/872/34
Measurements: 22 x 29 cm
Material: photographic paper
License: CC BY-NC-ND 3.0 PL
Discover other collections: