Zdanowski Edmund
Return of the "Batory" ship to Gdynia.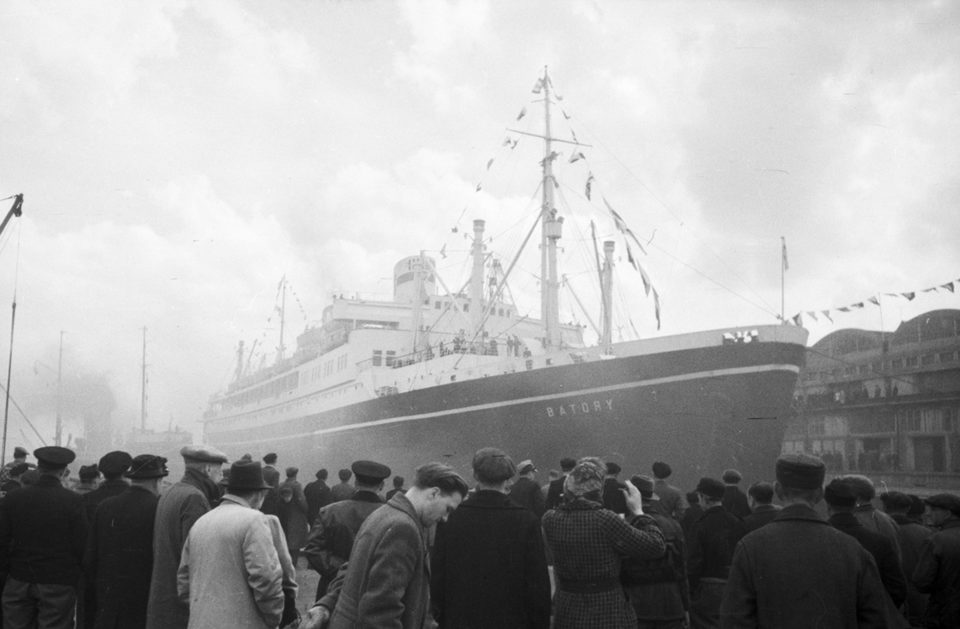 Detailed description:
Black and white negative from a collection of thirty-six negatives by Edmund Zdanowski, showing the return of the passenger ship m / s "Batory" to Poland on April 30, 1947. View from the bow, on the ship at the French Quay. In the foreground, a crowd of people on the Port Wharf. On the right, a fragment of the transit warehouse is visible.
Additional information:
Author: Zdanowski Edmund
Date: 30.04.1947
Signature: MMG/HM/II/845/7
Measurements: 2,4 x 3,6 cm
Material: celluloid
License: CC BY-NC-ND 3.0PL
Discover other collections: